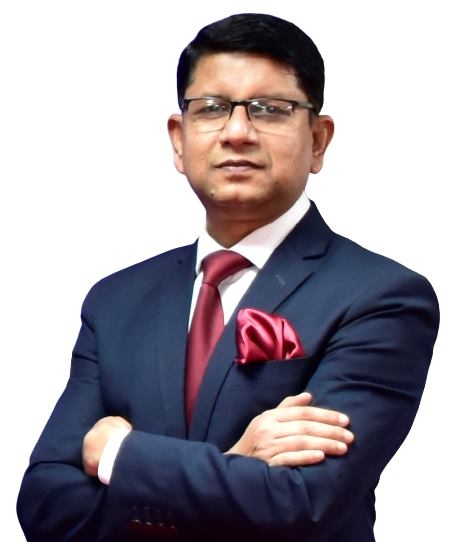 Md. Mostafa Kamal, BSP, C-SBP, C-PA, C-KPIP, C-KPI Practitioner
PMS Consultant I Trainer I Strategic Planning Facilitator
Chief Executive Officer
Savvy Consultancy and Training
Mobile: 01713144290
Mail: [email protected]
Web: www.savvybd.com
LinkedIn: Md. Mostafa Kamal
FB: Savvy BD
Mr. Mostafa Kamal working as Performance Management System Consultant, Trainer and Strategic Planning Facilitator in the largest conglomerates in diverse field (Ceramics, Power, Paints, Pharma, RMG, FMCG and Engineering) Mr. Kamal is also CEO of Savvy Consultancy and Training, a pioneer in Integrated Strategic Planning and Performance Management System Consulting Firm in Bangladesh and beyond
.
Professional Credentials:
1. Strategic Business Management, Harvard, Executive Education, Boston, MA, USA
2. Balanced Scorecard Professional (BSP), BSI & George Washington University, Washington DC
3. Strategic Planning Facilitator, Institute of Cultural Affairs, USA
4. Certified Performance Audit (C-PA), Global Performance Audit Unit, Australia
5. Certified KPI Professional (C-KPIP), KPI Institute, Australia
6. Certified KPI Practitioner (C-KPI Practitioner), KPI Institute, Australia
7. Certified Reward Professional (CRP), Aon Hewitt, India
8. Certified Talent Acquisition Professional (CTAP), Aon Hewitt, India
9. Certified OD Developer (CODD), Carlton Advance Management Institute, India
10. Certified Learning & Development Manager (CLDM), Carlton Advance Management Institute
11. Certified Human Resources Business Partner (CHRBP), Carlton Advance Management Institute
12. Train The Trainer (TTT), Bangalore, India

Mr. Kamal has his own way to activate individuals with his unique style and link people with business strategy. Mr. Kamal possess an MBA in HRM, MA in English and PGD in HRM.
Md. Selim Miah
DSC (BIM), ACMC & HRM (IBA-DU)
MBA (HRM), BSc Hon's & MSc (DU)
Performance Management Consultant
Director, Operations
Savvy Consultancy and Training
Mr. Md. Selim Miah is an HR, Administration & Compliance professional with over 15 years of progressive experience augmented by a strong educational background in Human Resources, Science and Business Administration. Mr. Selim has an intense background of working in both local and multinational organizations. Presently, he is working as Director, Operations at Savvy Consultancy and Training. He has worked as Manager/Head of HR, Admin & Compliance at a SBU of RAK Group. Prior to that, He was in Star Ceramics Limited as a Deputy Manager- HR & Admin. He acted there as Head of HR & Administration for Factory. He was a representative of Integrated Management System (IMS) for QMS (ISO 9001:2008), EMS (14001:2004) and OHSAS (18001:2007). He has also worked at RAK Paints Ltd as an Assistant Manager (HR & Admin). He has developed their policies & took care of the legal issues of the company. Prior to that, Mr. Selim has worked at RAK Ceramics (BD) Ltd. as well as for RAK Power Ltd. in different capacity. He was the training in charge there. He started his career from Monno Group of Industries & enrolled there as Sr. Officer. He took care of the HR service and employee relations there.
His knowledge, working experience of over 15 years in the field of recruitment, selection, audit, compliance, training & development, human resources, strategic business development, safety, environment, general administration and strategic business planning have made him enough confident. Mr. Selim has completed ACMC and HRM from Institute of Business Administration (IBA), DU & MBA in HRM from Southeast University; BSc (Hon's) & MSc in Physics from DU. He has done Diploma in social compliance (DSC) from BIM. He has number of professional degree on HRM, Compliance, Audit and Communication. He has also participated in a number of courses and trainings for personal & professional development. He has vision to contribute on Human Capital Development by sharing his knowledge, skills and experience.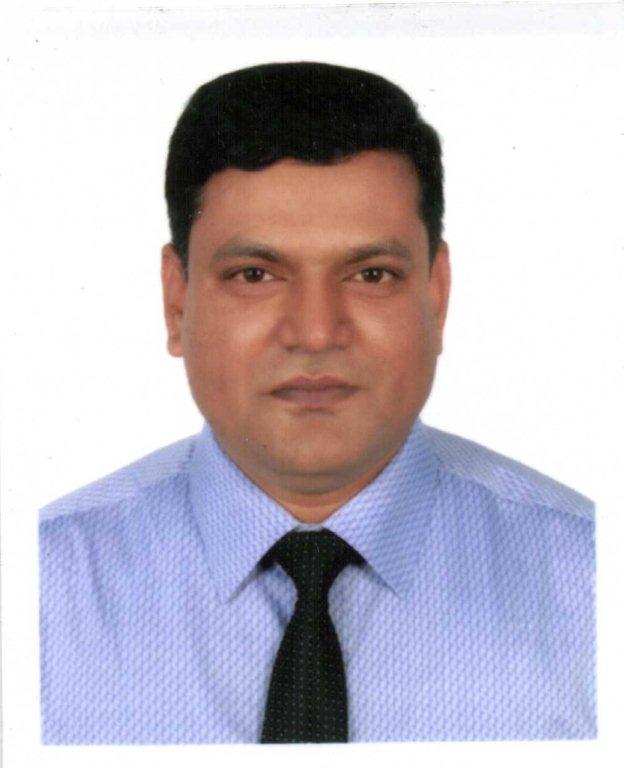 Md. Maminul Islam (Ripon)
M. Com in Management, MBA in HRM, LL. B and PGDHRM
Md. Maminul Islam, MBA in Human Resources Management (HRM) is basically HR Generalist. He took his honors degree 17 years of working experience with 03 numbers of reputed organization like Beximco Pharmaceuticals, RAK Pharmaceuticals (Pvt.) Ltd. and Popular Pharmaceuticals Ltd. in the level of Executive and Mid-level management. He is experience in the functional HR and Administration in his service tenure. Expertise in the following areas:
Organizational planning & development
Staffing of the Organization
Training & Development of the employees
Wages and Salary administration
Motivation of the employees
Employee services
Employees records
Industrial Relations
Personnel Research
Other activities
Liaison with government bodies, police, fire service, ambulance, city corporation, various third parties for related jobs and activities like Pest Control management, Vehicle/transport management, Vehicle maintenance workshops, Shops for spare parts and required things, Travelling agencies, Logistic support and general administration, safety and security of the premises, employees attendants, security guards & cleaners management, company assets and inventories, event management including training plan & programs, delegation meetings, and ISO Audit.
Md. Shihab uddin Khan, C-KPIP
Consultant
Savvy Consultancy and Training
Mobile: 01819009868
Mail:
[email protected]
Web: www.savvybd.com
Mr. Shihab Uddin Khan(C-KPIP) has more than 11 years of experiences in HR industry in different multinational company in Dhaka and Chittagong. Mr. Shihab is young contributor to HR industry specially in the field of PMS, L & D. During his different role in different organizations he has introduced updated HR concepts and worked as Change agent specially in the field of L & D, employee engagement, succession management and KPI based performance management. He has worked with numerous ERP based software and he is a tech savvy. He is also involved as adjunct faculty in different private universities and a keen researcher in HR industry. Apart from HR competency he inspires corporate executives and country future leaders for career management.
Mr. Shihab holds an MBA in Human Resources Management from Chittagong University and bachelor (Management) from Chittagong University and LLB from National University. He was an EC member of Bangladesh Society for Human Resources Management- Chittagong (BSHRM).
He is a certified KPI professional from KPI institute. He has completed the training "SHOP" from AOTS, Japan and completed advanced diploma in NLP from Indian NLP academy.
Shams Uddin Tabriz
OD professional & Consultant
Shams Uddin Tabriz
worked as Sr. Manager-OD, for number of renowned group of industries with proven exposure in the largest conglomerates like, DBL, Anwar Group of Industries & BRAC in the field of Human Resource Management (HRM) & Organizational Development (OD), Performance Management and L & D.
Major Activities:
Organization Restructuring- Org. Analysis. Chart, Role Profile, PMS and KPI Setting
Work with Cross Functional Teams for Setting Strategic Objectives for Individual Business Unit
Work with Cross Functional Teams for Setting Strategic Objectives for Individual Business Unit
KPIs Setting (Balanced Scorecard Based), Group-wide Rollout and Measure
Shah Md. Rijvi Rony
Cell: (+88) 01615 999 787
E-mail: [email protected]
An internationally qualified trainer, certified by the University of Cambridge (UK), Shah Md. Rijvi Rony is a workplace-skills trainer, human performance and business performance improvement specialist. He has academic and professional experiences in a wide variety of fields such as Business Administration, Sales and Marketing, Research, Teaching and Training, Human Resources Management and Development. He brings with him over half a decade of accomplished working experience in local to multinational, IT to manufacturing, NGO to service industry in various capacities. A life-long relentless learner, Mr. Rijvi holds a Masters Degree in Human Resource Management from the University of Dhaka (first class first) and a BBA in Finance. He also possesses professional qualification in Teaching & Training and an Advanced Certificate in Research Methodology. He attended numerous national and international training sessions and conferences on various topics and presented papers. For the past 8 years, he has been helping corporate executives and managers of Bangladesh to succeed in their personal and professional life through high-level of motivation, confidence building and skills and competencies development. Mr. Rijvi's areas of Business Consultancy include but not limited to Talent Acquisition, Talent Development, Performance Management, Human Performance and Business Performance Improvement. As a passionate trainer, he delivers high-impact, life-changing training sessions on Selling Skills (The Science and Psychology of $elling), Customer Service, Team-building, Leadership Skills Development, Business Communication, Body Language, Presentation Skills, Emotional Intelligence and so on. Mr. Rijvi has rendered consultancy services and conducted training and workshops in a number of multinationals, respected business organizations, esteemed corporate training institutes, and took classes in reputed private universities as a visiting faculty. His unique and innovative "inside-out" approach to training and development and its profound positive impact on the trainees has put him in a category of his own. Currently, Mr. Rijvi is leading the Training & Development function of one of the largest and renowned conglomerates in Bangladesh. He is also a popular resource person at Bdjobs Training, Stratbiz Consulting, WARD Training and Consultancy.